STATEMENT:
My favourite medium is pastel because of the pastels' intense and vibrant colors. I often combine pastel with watercolor and drawing ink in my pictures.
My motifs range from the abstract to fairy tale landscapes in expressive colors stretching out towards distant horizons, sometimes combined with fantasy figures that add a touch of humour to the picture.
Nature's changing colors inspire me and I am fascinated by other cultures that I meet on my travels, and I get inspired by being with other creative people I meet on my way. Being on the road is sometimes reflected in my pictures of stylised people heading towards a common goal.
Press Release from Agora Gallery:
The compelling pastel landscapes of Marianne Bech are rich in vibrant, velvety colors. Bech loves to travel and is often inspired by her journeys to other countries, as well as by the views around her native Denmark.
She tends to start her pieces from a photographis reference, but her landscapes are no mere record of buildings and secneries. Bech's expressive application of pastels, watercolor and ink transform what may be considered an ordinary landscape into something surreal and unusual. The bright, saturated pigment of the pastels are only in part the cause of this: she composes each scene so that it seems like something out of a dream, occasionally with strange, abstracted figures that are added for both humor and to represent the collective unconscious.
A professional in the fashion business, Bech has always been creative, but she didn't start working with pastels until relatively recently. As an atrist, she is constantly experimenting with new techniques and combinations with other mediums. She says her ultimate goal is to create something beautiful, both for herself and others.
Exhibition at Agora Gallery, New York: 8th March until 29th March 2016
Reception: 10th March 18-20 p.m.
www.agora-gallery.com
web-shop: www.art-mine.com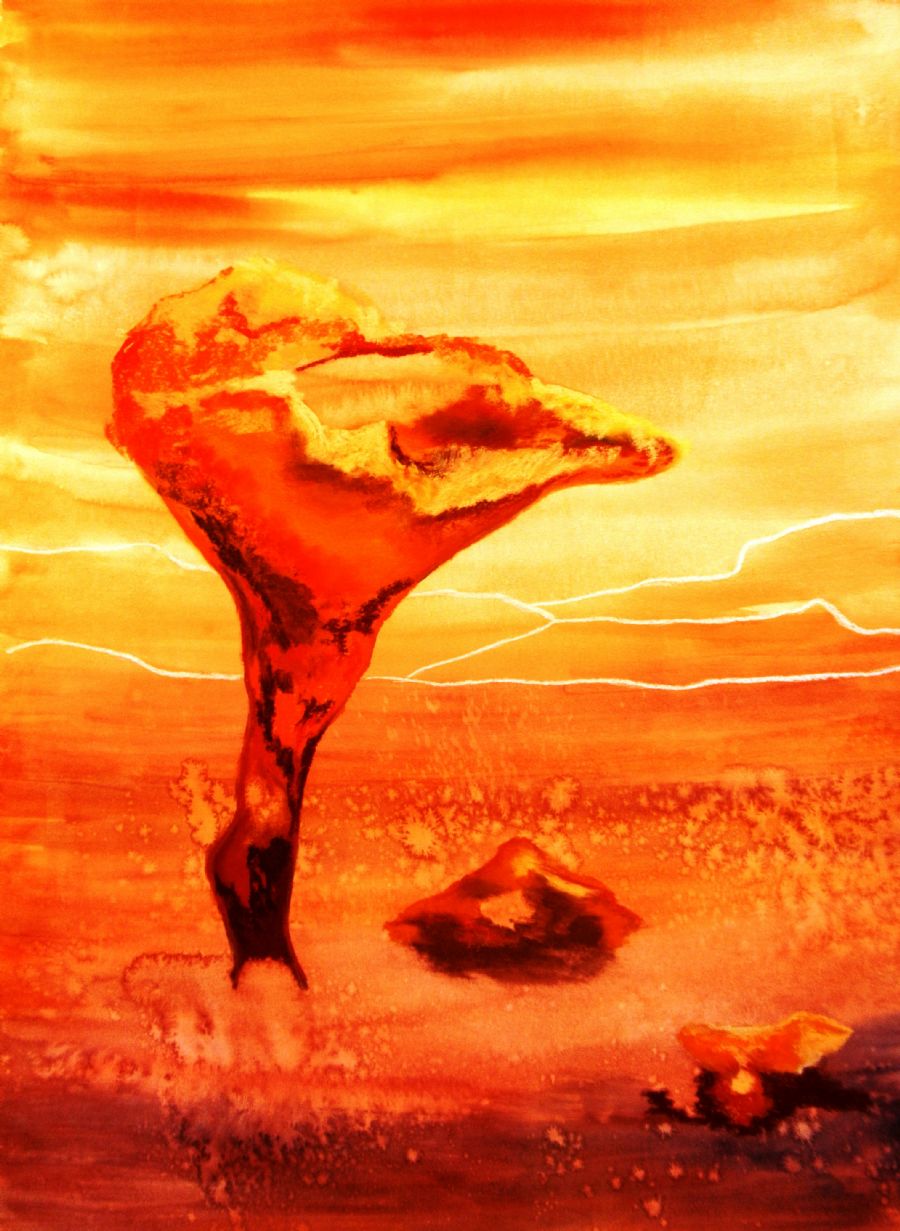 121-15 Global Heating 80x60
Udstillinger
Kontakt
Navn og adresse
Marianne Bech
Nordgårdsvej 3
4030 Tune

Telefon: 42203202
Email: pasteltegning@gmail.com